See Lisa and TV Show host, Beau Rials discuss Peaceful Parenting:
– An Individualized M.A.P. (Maximizing Abilities & Potential) for a child based on his or her unique needs.  After an initial assessment and evaluation, a customized program (M.A.P.)  is designed, taught to parents and implemented.  Bi-weekly coaching calls track the progress of the child with tips, problem-solving techniques and revised plans, as necessary.  Contact Lisa at:  lisa@monsterproofyourchild.com for a free 15 minute consultation!

"Perseverance is not a long race. It is many short races one after another."
– W. Elliot

I believe within each parent is the innate wisdom of what their child needs.  My "job" is to facilitate the excavation of that truth.  I do that by asking questions so that the answers reveal themselves.  Most often, as parents our issue is that we do not trust ourselves.  Sometimes having a sounding board and someone with an objective perspective enables us to tap into that innate wisdom.
My eclectic background, experience and intuitive guidance system serves as a tuning fork for your own resonating truth.  I am not an "expert" on your child – you are.  I am here to remind you of that wisdom and offer ideas, thoughts and suggestions so that you can assimilate another vantage point to create optimal solutions for you and your child. Sometimes, it helps to have someone listen and help us process our feelings and thoughts.  In doing so, we open up a place for the right resolution for our child and our individual issue to come forth.
I have dealt with the frustrations of being  a single mom, a step-mom, a mother of a special-needs child, a working mom in addition to going to school fulltime.  The "hands on" experience, coupled with education and work experience provides a nice lens to view childhood behaviors, issues and difficulties through.  With this lens, I look at your particular situation, offer feedback and we work together for creative, innovative and easy- to-implement solutions!
YOU and your child are unrepeatable miracles and I believe you have chosen one another to learn from each other and the experiences you are sharing.  I would love to support you in any way on this journey and facilitate the greatest parenting experience possible.
I look forward to cheering you on throughout this "roller-coaster" ride we call parenthood.  It's bumpy, it's wild, there are lots of ups and downs, turn-arounds, and an occasional squeal or two (hopefully, of pure delight…but, we know about the other ones. too!)
Let me know how I can help!
We look forward to hearing from you!
Lisa can also be reached at 480-208-3683.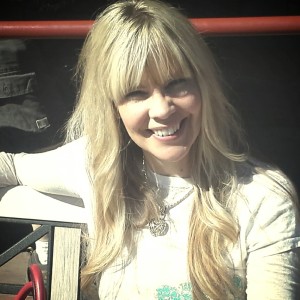 A child's life is like a piece of paper on which everyone leaves their mark.
Chinese Proverb